The Hacking Judo in US-Russian Relations
The Hacking Judo in US-Russian Relations
Relations between an aggressive Russia and the US  have reached a new low in the post-Soviet era.
It looks like a Judo game, something president Putin as a black belt judoka loves.
After Russian hacking of the Democratic party to influence the US elections via Wilileaks- which was obviously done by the known Russian hacking groups "Fancy Bear" and "Cozy Bear" which had penetrated several times before Western political offices according to a fresh FBI and CIA report- still president Obama administration has ordered the immediate expulsion of 35 Russian diplomats from American cities and closed two Russian real estates.
As a judeo-style surprise Putin backs away from the usual tit-for-tat retaliation and does not expel American diplomats and even invites their children to the Kremlin for New Year.
Vladimir #Putin: I offer New Year greetings to President Obama & his family, also to President-elect @realDonaldTrump & the American people! pic.twitter.com/Jmj8u5LvrQ

— ?????? ???????? (@Russia) 30. Dezember 2016
[removed][removed]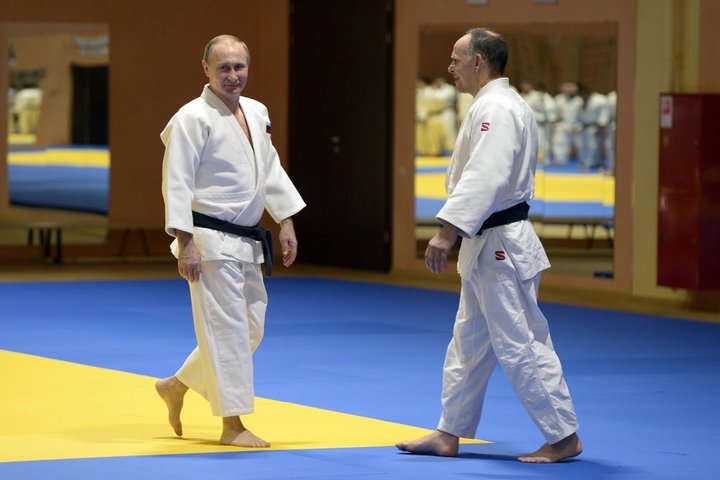 Outgoing Obama leaves a diplomatic headache for Trump – how will the new president handle it on January 20th, 2017, who praised Putin as 'smart' in a latest tweet?

Great move on delay (by V. Putin) – I always knew he was very smart!

— Donald J. Trump (@realDonaldTrump) 30. Dezember 2016

[removed][removed]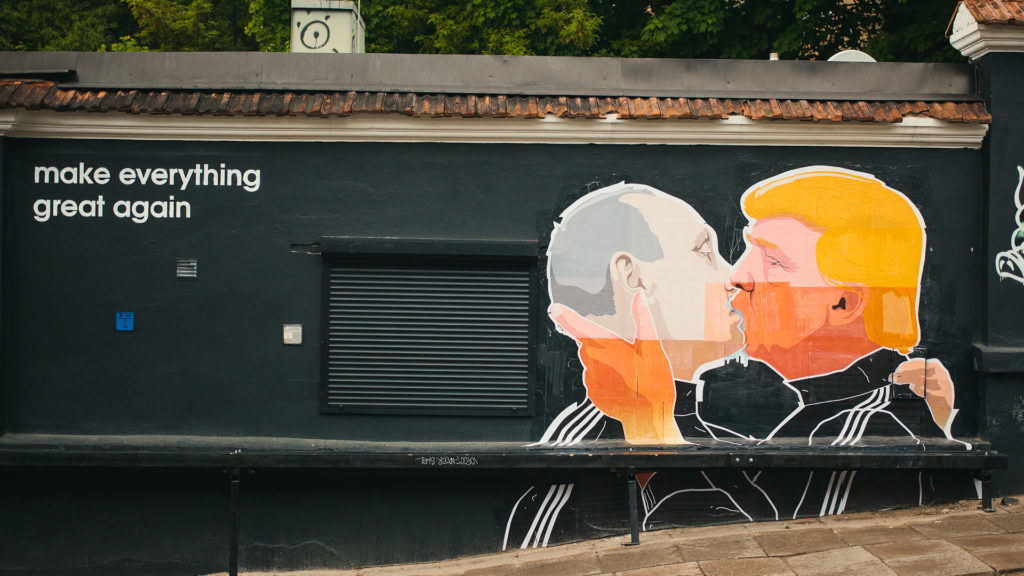 "I have issued an executive order that provides additional authority for responding to certain cyber activity that seeks to interfere with or undermine our election processes and institutions, or those of our allies or partners," President Obama said in a statement, revealing the fresh depth to which US-Russia relations and trust have plunged.
What next for Russian and American relations?
So the US intelligence community has now concluded that Moscow interfered directly in the 2016 US presidential election campaign. What evidence they have will remain classified, as expected, while Russia remains defiant.
Russian Foreign Minister Sergei Lavrov responded to the allegations, describing them "groundless" and "without proof" while Putin himself looks to build a better relationship with America's next President, Donald Trump.
Widely expected to respond with a tit-for-tat banning of US officials, Putin surprised many by stating that he would not take immediate action, preferring to wait and deal with the Trump administration.
This creates a problem for Trump, with one of his main priorities now being to define his policy on Russian aggression within days of entering the oval office.
Hawkish Republican allies will be keeping a close eye on President Trump's response and will now accept a soft response. They want punishment for the Russian meddling in American affairs, and this could prove a make-or-break moment for Trump's entire presidency.
When Diplomacy Fails
There is a long history of diplomatic spats between the US and Russia. While the "golden era of spying" popularized during the Cold War has long since ceased, regular allegations of spying have often resulted in diplomatic expulsions and other sanctions. Here are some of the most sensational.
2013: the US expelled 2 Russian diplomats in response to a Russian police officer's assault of a American diplomat at the United States Embassy, Moscow. Russian state television accused the diplomat of being an undercover CIA agent.
2010: a sleeper cell of alleged Russian spies is uncovered in Manhattan, prompting a tense prisoner-swapping deal between the two superpowers.
2001: Robert Hanssen, a counter-intelligence expert at the FBI, is exposed as a spy for Moscow. 50 Russian diplomats are expelled.
1994: CIA officer Aldrich Ames is arrested for treason and exposed as a double agent. Two Russians are expelled in response.
The Rebirth of the Russian Empire
2016 was a vintage year for Vladmir Putin.  The political strongman has been able to leverage Russian interests on the international stage, buoyed by the political turmoil engulfing Europe and the deadlock in the Syrian civil war that has allowed Russia to re-emerge as an international deal-maker.
However Trump chooses to respond it is clear that Russia, rather than China, will act as the chief antagonist to the new president for the years to come.
It will be hard to avoid playing into the hands of Moscow in it's drive for global influence, and its an issue that may come to define Trump's first term in office.
Share