PEACE BACK IN MOLENBEEK
Molenbeek, a district of 90,000 in the Belgian capital Brussels, has made headlines all over the world as the "European nest of ISIS terrorists" in 2015 and 2016.
Globalo wanted to check what is going on and visit the people of Molenbeek.
It was a delightful surprise. Peace is back in Molenbeek.
In April 2016 hundreds of young people came together, some with the Jewish kippahs (yarmulke) on their heads, many Muslims, some black, some white.
But all of them were united in football just in front of the city hall.
Rabbi Aaron Malinsky, from Antwerp, brought seven young Jewish Orthodox boys to play soccer together. Not easy to convince their parents – but he did.
They played in mixed teams- one Jew, one Muslim, and one Christian. Soccer for peace. They want to win- together.
The "Together in Peace" tournament on the "Place comunale de Molenbeek" was organized by the Roman Catholic Sant'Egidio organization from Rome(
an organization that recently helped bring refugees from Lesbos to Vatican City
), and was supported by the active mayor of Molenbeek, Francoise Schepmans, and Mrs. Bianca Debaets, State Secretary of the region of Brussels. The Imam of Molenbeek, Mohamad Elboutaibi along with Salah Echallaoui, the President of the Executive Committee of Muslims, and members of the Christian and Jewish communities also joined.
Globalo asked some of the 15 and 16 years old students what they thought. "We like it! A great tournament!" they proclaimed. Football is a perfect tool to bring together young people from different cultures.
Rabbi Malinsky explains the idea behind it. When we met we found some connections: Our families both came from Breslau, now in Poland. His family had to flee Nazi extremists in 1938. My parents were expelled as Germans in 1945. We both know the two Rabbis Metzger from Haifa. The mother of the two Metzger Rabbis comes from Breslau as well. Both ladies talked about the Silesian "Streuselkuchen" on the phone years ago and about their lost Heimat. What a small world! It shows us again that we all are connected and must work together to create a safer world.
Having several excellent peppermint teas around the corner with the Turkish owner of a corner cafe, I heard the dominating opinion of most Muslims in Molenbeek: "The known ISIS terrorists living here in Molenbeek were no Muslims like us. They know nothing about the Holy Qur'an and the rules of the prophet. They were drinking alcohol, took drugs, were stealing and lived as criminals. They were misused by ISIS. We are Islam- they are not."
 Rabbi Aaron Malinsky said in the video that "Belgium is known in the world for [terror]. Everybody knows Molenbeek…we want to give a new message. A message that Muslims, Jews, Christians, and free-thinkers and others can work together and make such a beautiful football tournament, because football is the universal language."
A group of 6 to 7 year old pupils also trained for a dance show.
All this is possible because the young new mayor of Molenbeek, Francoise Schepmans, is committed to community engagement and  promoting an active tolerance policy, and she has pushed for many new activities.
Here are some impressions of this positive event for mutual understanding and peace from Molenbeek for you- just one year ago in April 2016.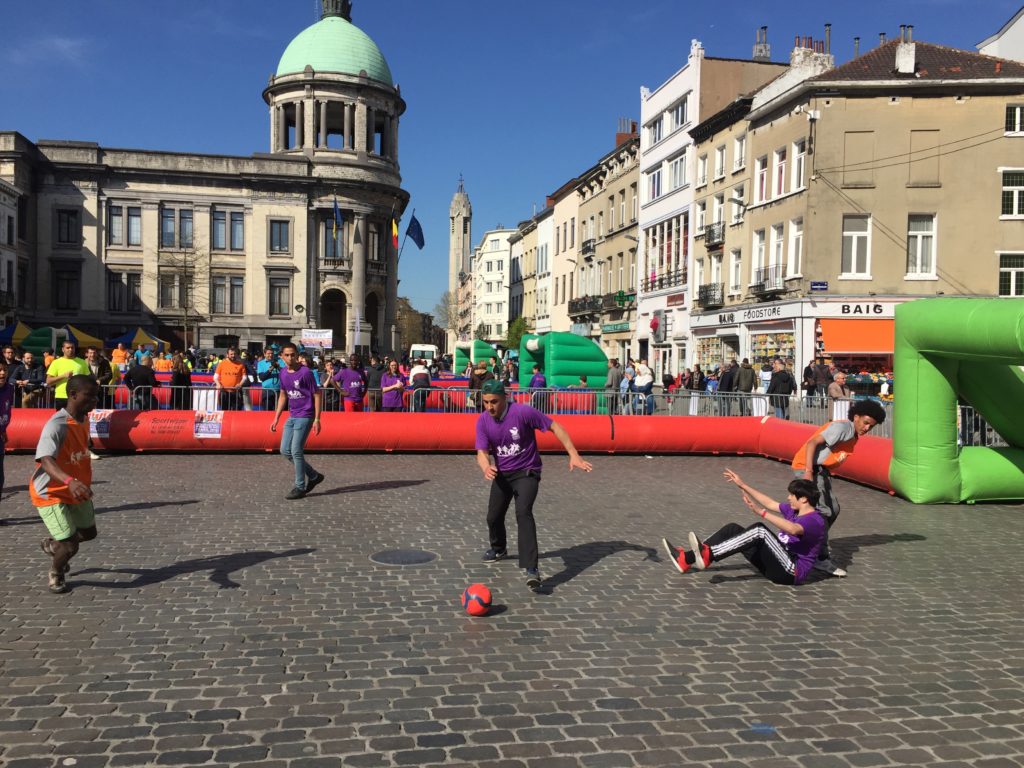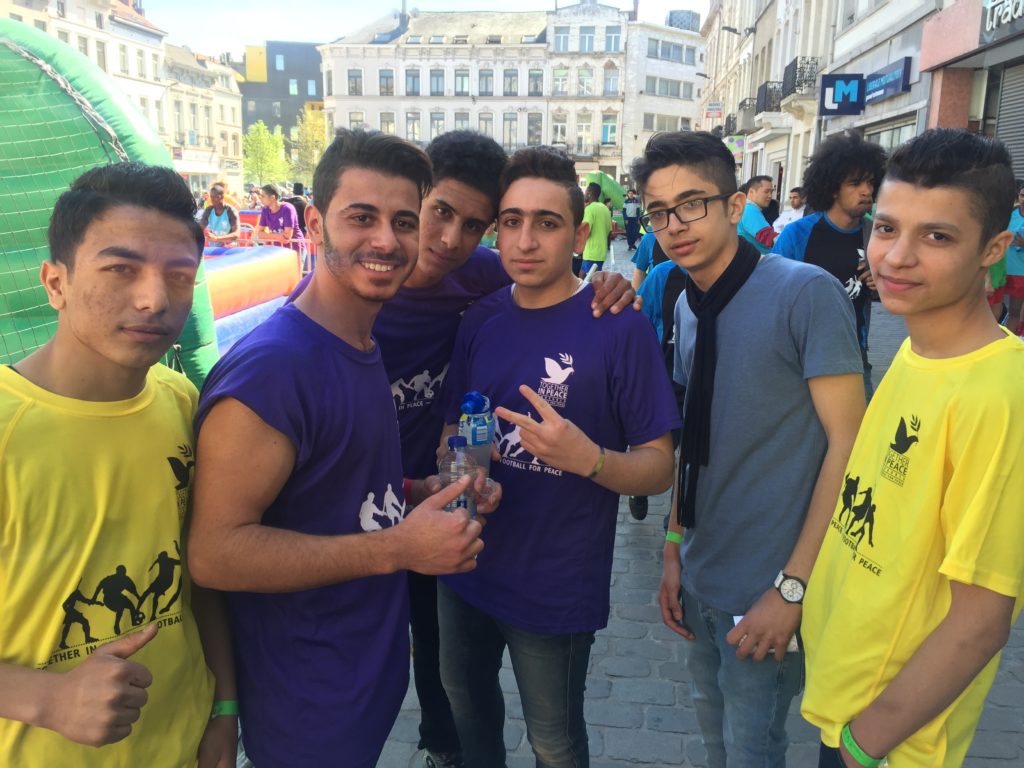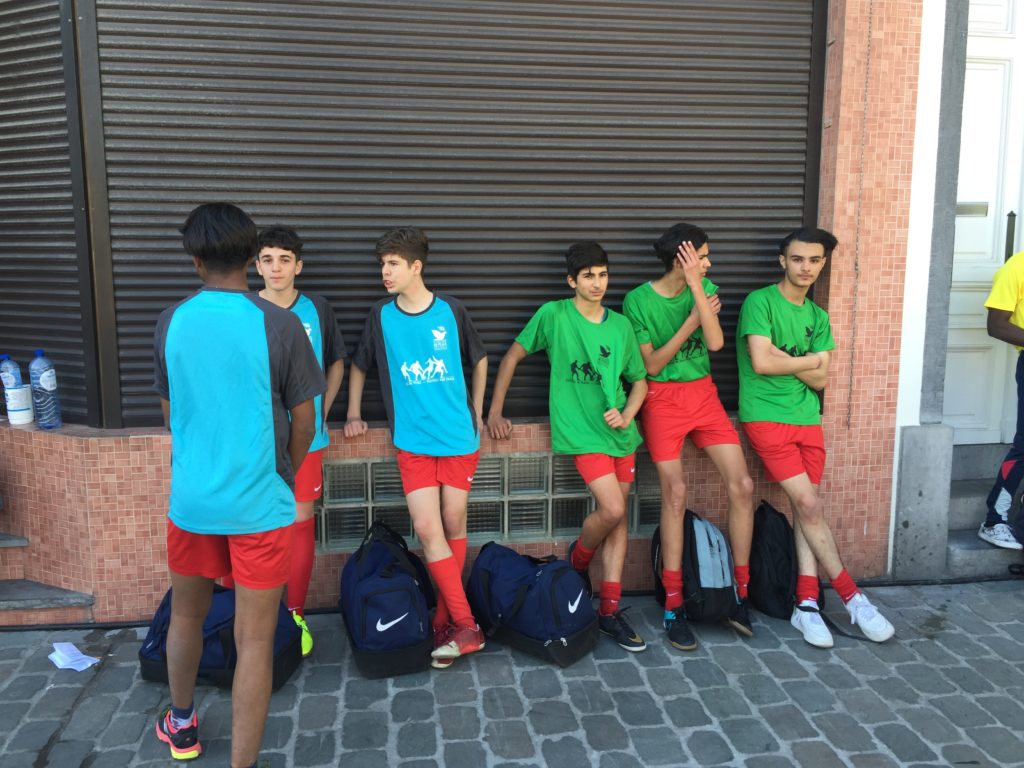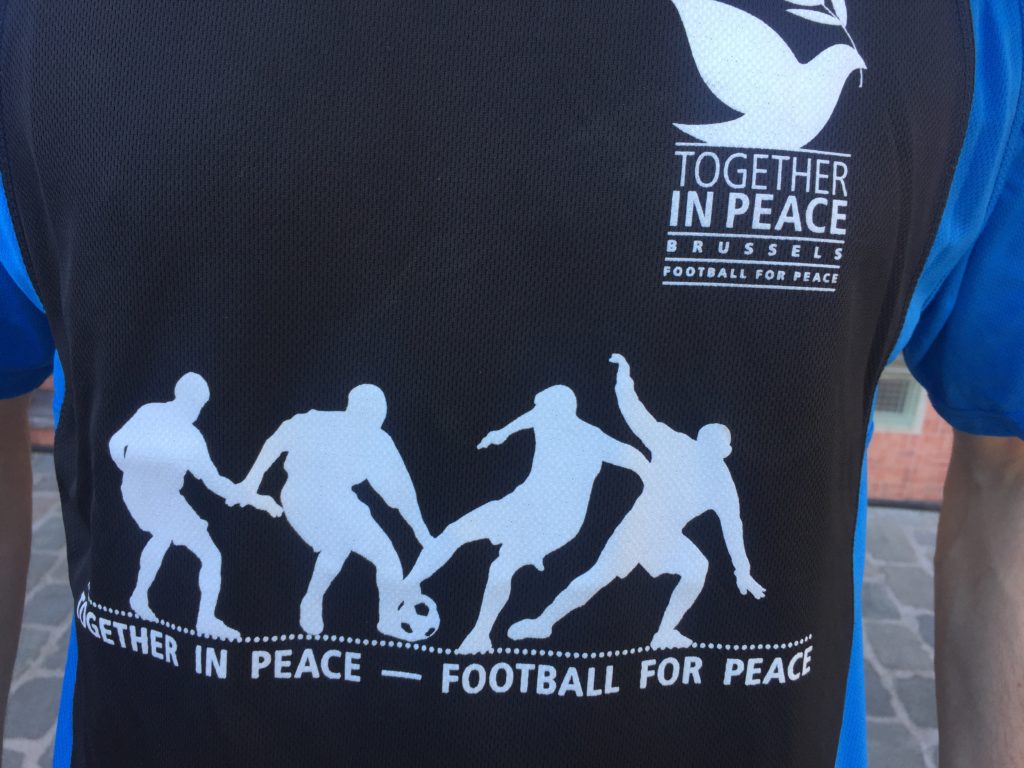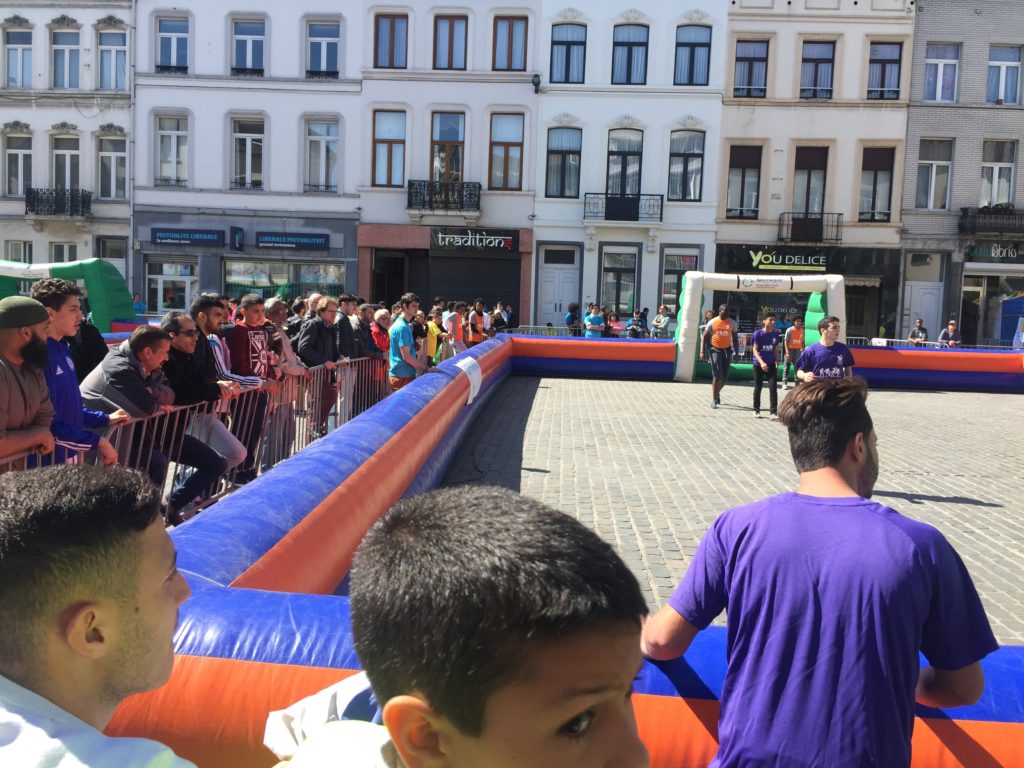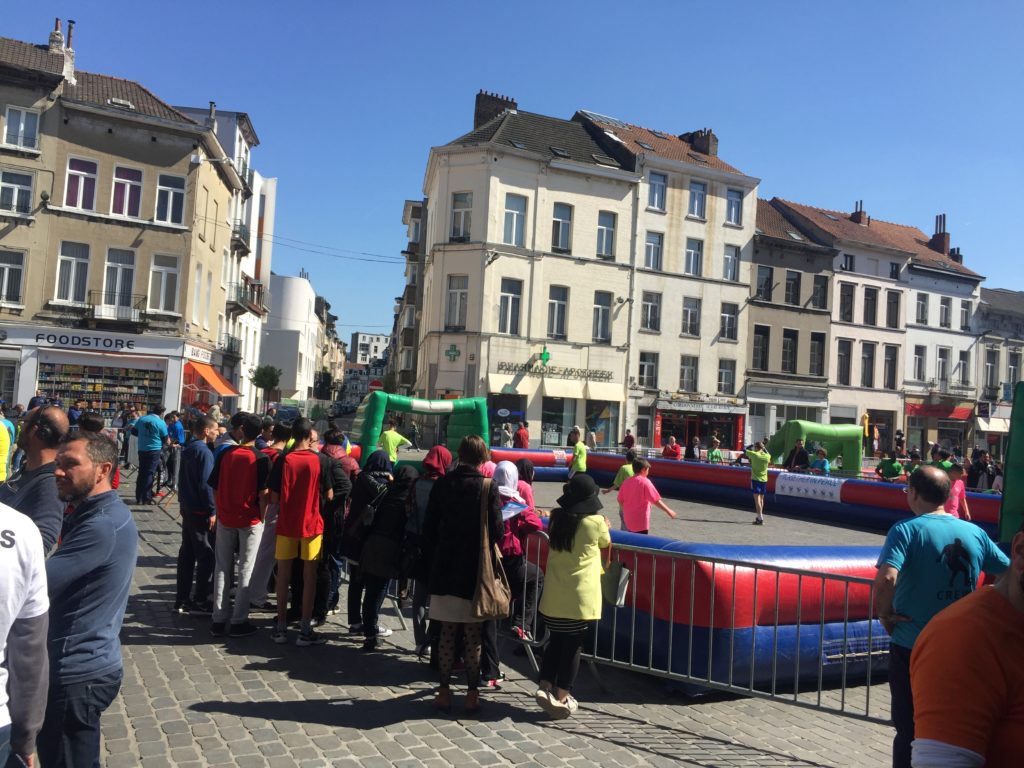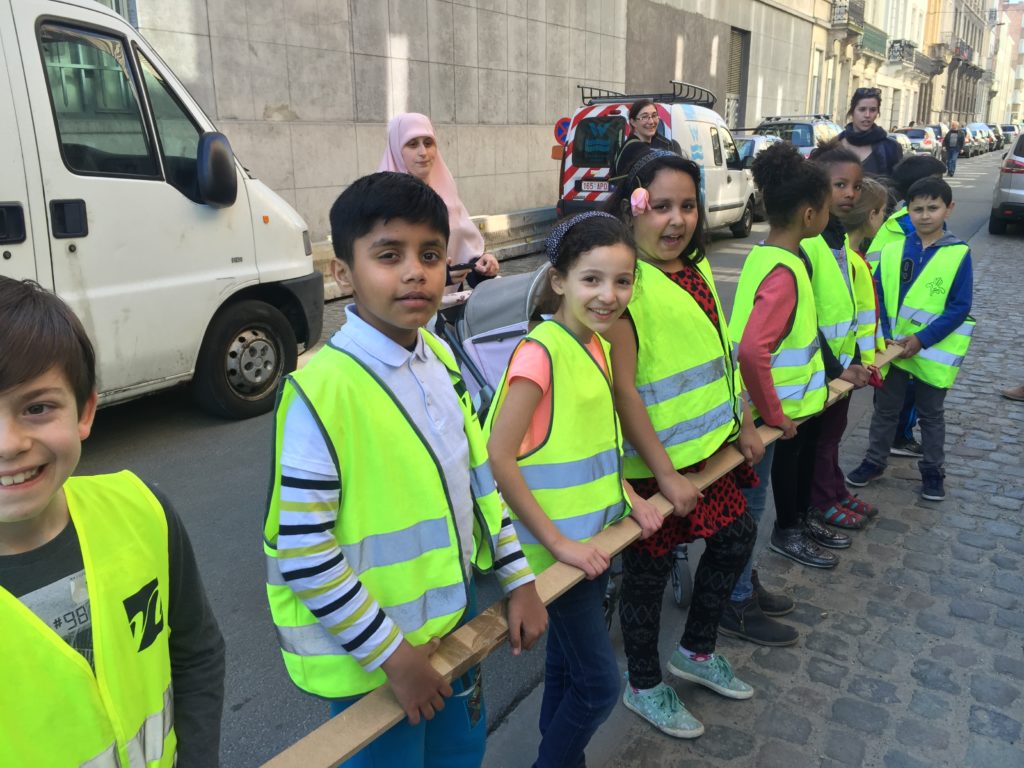 Share