JOIN THE WHITE HOUSE SCIENCE FAIR 2016!
JOIN THE WHITE HOUSE SCIENCE FAIR 2016!
President Obama opened the White House Science Fair 2016.
Six years ago, he made history by hosting the first-ever White House Science Fair.
President Obama hosted this fair for winners of a broad range of science, technology, engineering and math (STEM) competitions.
On the picture above he gets down on his hands and knees as he looks at the inner workings of a robot that plays soccer, built by a team from Blue Bell, Pa., as he tours science projects on display in the State Dining Room of the White House.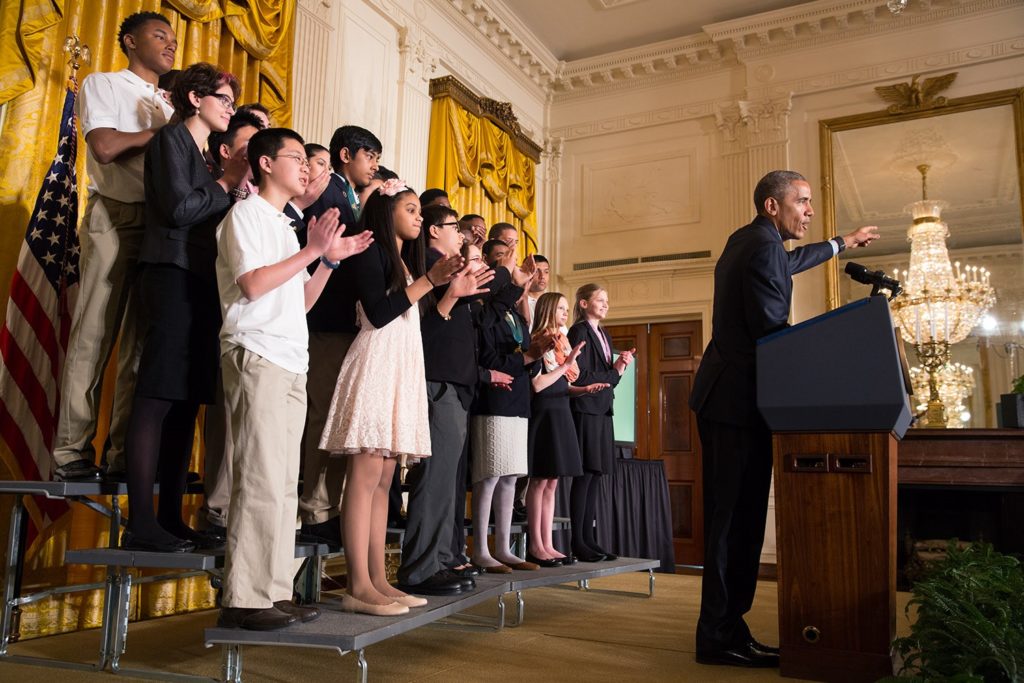 Over the past five years, the President has invited students to bring their robots, rockets, solar-powered cars, and many other discoveries to the White House, where he has honored these outstanding students the same way we honor the winners of the Super Bowl.
Student's attending this year's Science Fair are tackling some of our Nation's greatest challenges, from combating climate change to uncovering new ways to fight cancer to discovering ways to reach farther beyond our atmosphere as part of the Mars generation.
We look forward to celebrating their ingenuity and entrepreneurship — not just in this moment, but as we look toward a future where they'll be the scientists, engineers, mathematicians, and innovators who stand to change the world.
But we know that the incredible talent of America's young girls and boys is not limited to those students who join us at the White House. That's why this year, we want to hear from students and teachers about the science fair projects you are doing in K-12 classrooms across the country.
Official White House Photos by Pete Souza
Share