It's Been an Emotional Eight Years for Obama, in Pictures
It's Been an Emotional Eight Years for Obama, in Pictures
Barack Obama has had an emotional eight years in office. Here we look at the seven times the U.S. President has publicly shed tears.
Most recently he cried during his farewell speech made in Chicago, at the mention of his wife Michelle and daughters Sasha and Malia. Pictured above.
"You made the White House a place that belongs to everybody," he said of the first lady. "And a new generation sets its sights higher because it has you as a role model."
The Sandy Hook school massacre
Twenty children, aged between six and seven years old, and six teachers were shot dead by Adam Lanza in 2012 at Sandy Hook elementary school.
"I can only hope it helps for you to know that you're not alone in your grief," said an emotional Obama in a speech following the attack. "We have wept with you, we've pulled our children tight."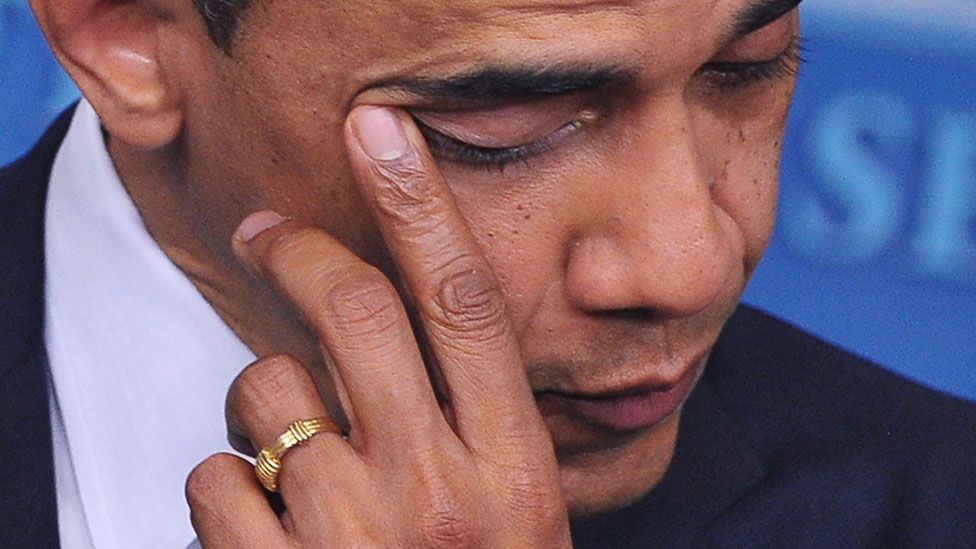 The introduction of new gun laws
"Every time I think about those kids, it gets me mad," said Barack Obama about the tragedy in Sandy Hook. This paved the way for some new gun laws to be introduced in America in January 2016.
All his attempts to change the laws have always been blocked by the Republicans, he feels as though his failure to pass "common sense gun laws" was the greatest frustration he has faced.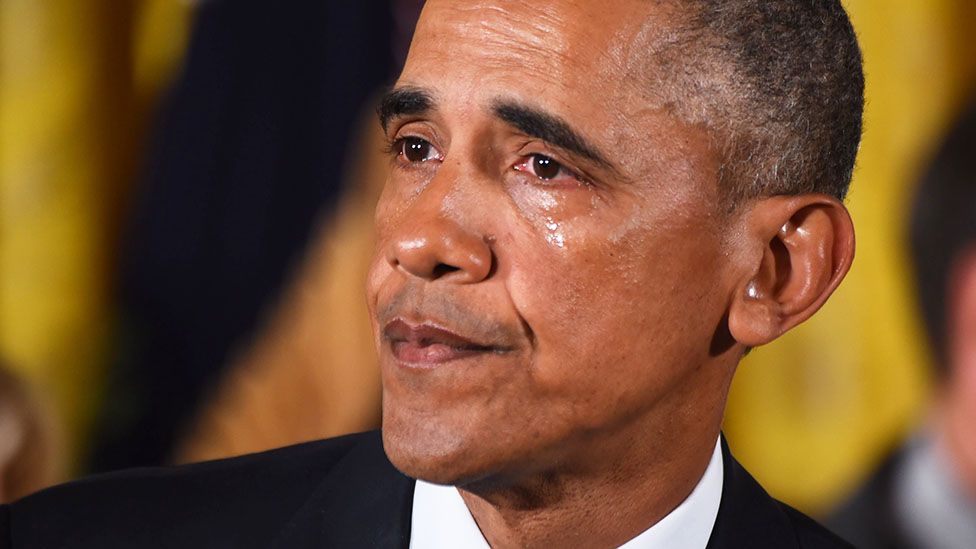 The funeral of Daniel Inouye
Daniel Inouye was a Hawaiian US senator for 49 years, between 1963 and 2012. Hawaii was particularly significant as it was Obama's birthplace and he said his career was inspired by the Asian-American politician.
"The way he commanded the respect of an entire nation, I think it hinted to me what might be possible in my own life," Obama said in 2012.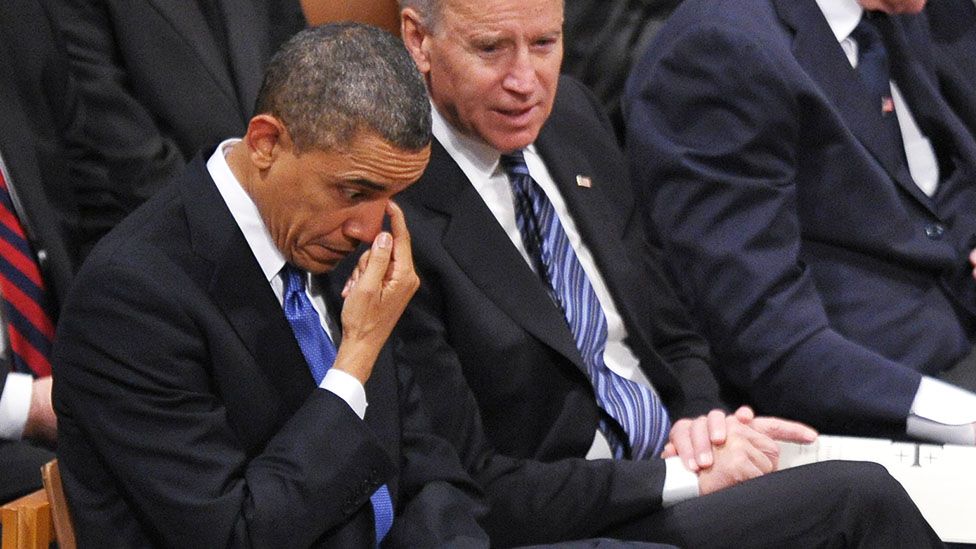 The death of Dorothy Height
Dorothy Height was known as the "Godmother of American civil rights" and once marched with Martin Luther King Jr.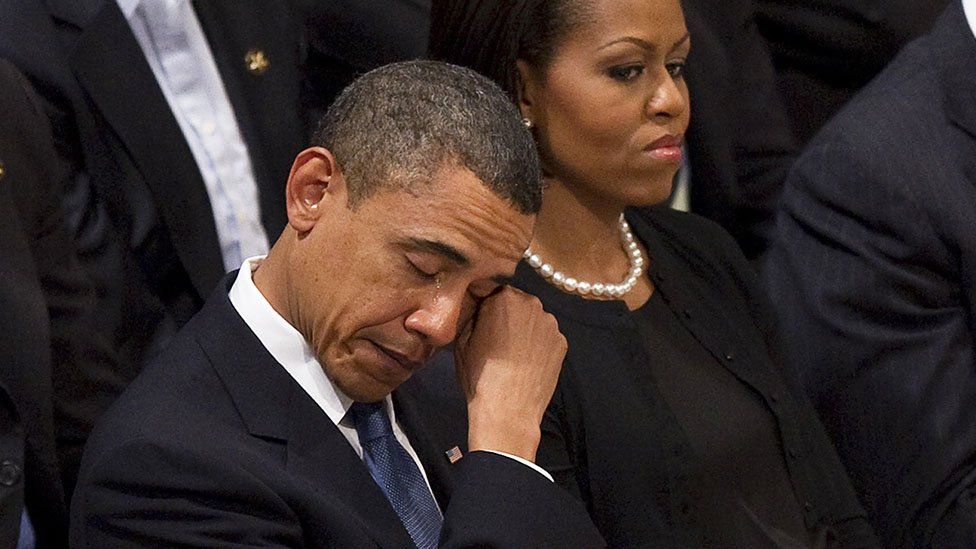 The loss of his grandmother
Barack Obama's grandmother, Madelyn Dunham, died from cancer on November 3 2008, the last day of his campaign for presidency.
"She has gone home," he said, before telling crowds her loss was "hard to talk about".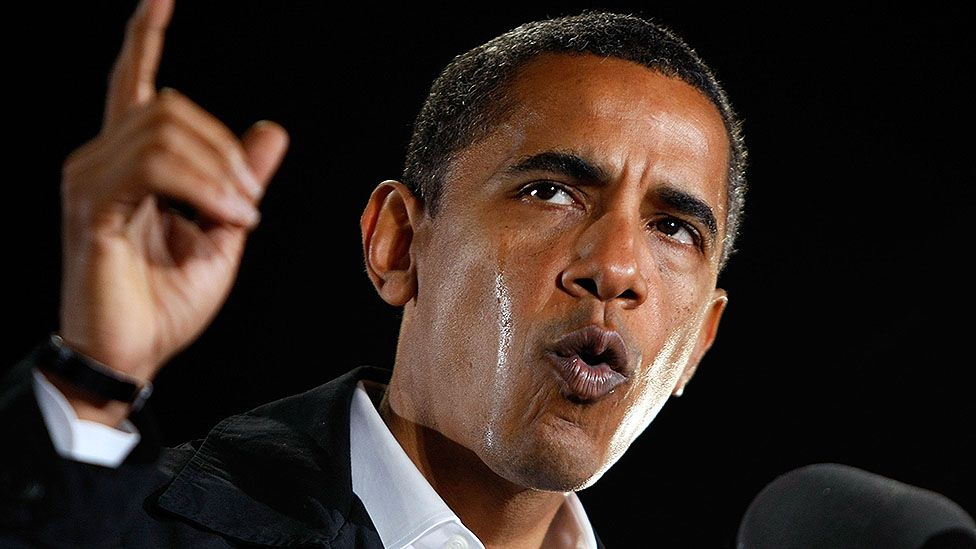 The Aretha Franklin moment
The President was moved to tears by surprise performance of Natural Woman by Aretha Franklin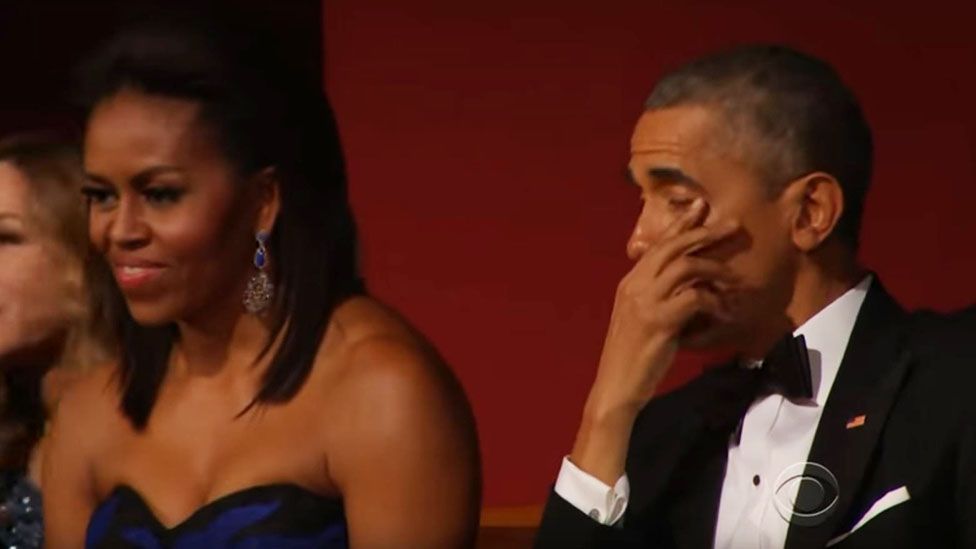 Here is the video:
<iframe src="https://www.youtube.com/embed/XHsnZT7Z2yQ" width="560" height="315" frameborder="0" allowfullscreen="allowfullscreen"></iframe>
Share