Goodbye, John Glenn! The First American to Orbit Earth
Goodbye, John Glenn! The First American to Orbit Earth
John Glenn, who served four terms as a senator from Ohio, was one of NASA's original seven Mercury astronauts.
His flight on Friendship 7 on Feb. 20, 1962, showed the world that America was a serious contender in the space race with the Soviet Union.
He will always be remembered as the first American to orbit the Earth during those tentative, challenging, daring days when humans were just beginning to venture beyond the atmosphere that had nurtured them since the species began.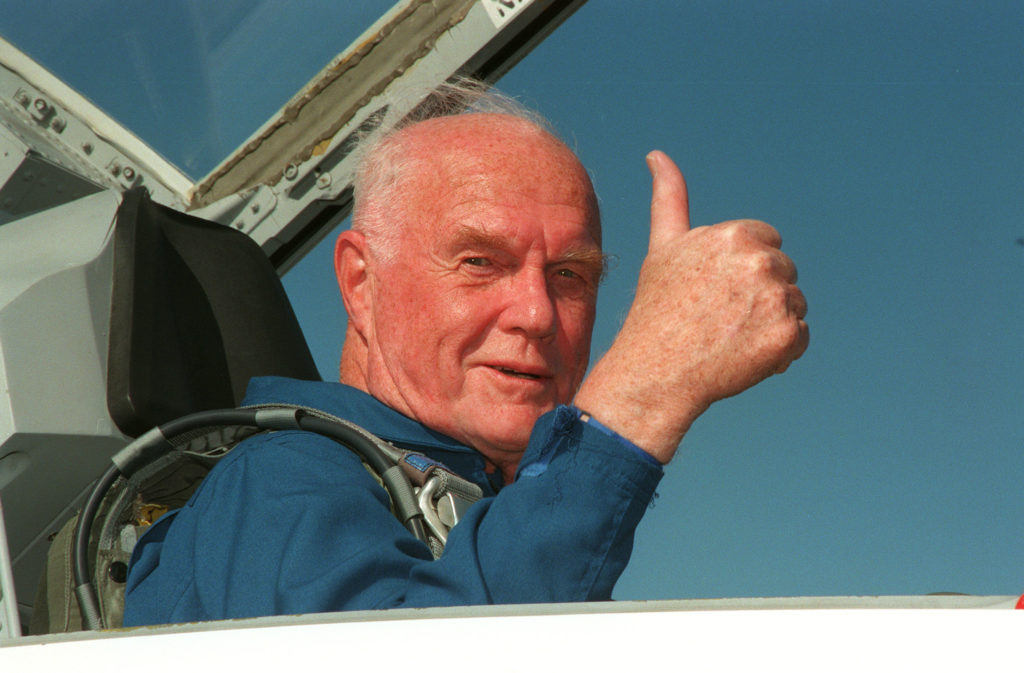 The following is a statement from acting NASA Administrator Robert Lightfoot on the interment Thursday of astronaut and U.S. Senator John Glenn at Arlington National Cemetery (picture on top)  in Virginia:
"As we say our final goodbye today to a great American and NASA pioneer, we send our deepest sympathies to the family of John Glenn, and our heartfelt condolences to his devoted wife Annie on what would have been their 74th wedding anniversary.
"Senator Glenn was more than an astronaut – he was the hero we needed in a rapidly changing world and an icon of our American spirit. We will never forget him, and future generations will continue to live out his legacy as we venture farther into the solar system.
"God speed, Senator Glenn. Our deepest gratitude, and everlasting respect and affection go with you."
Share